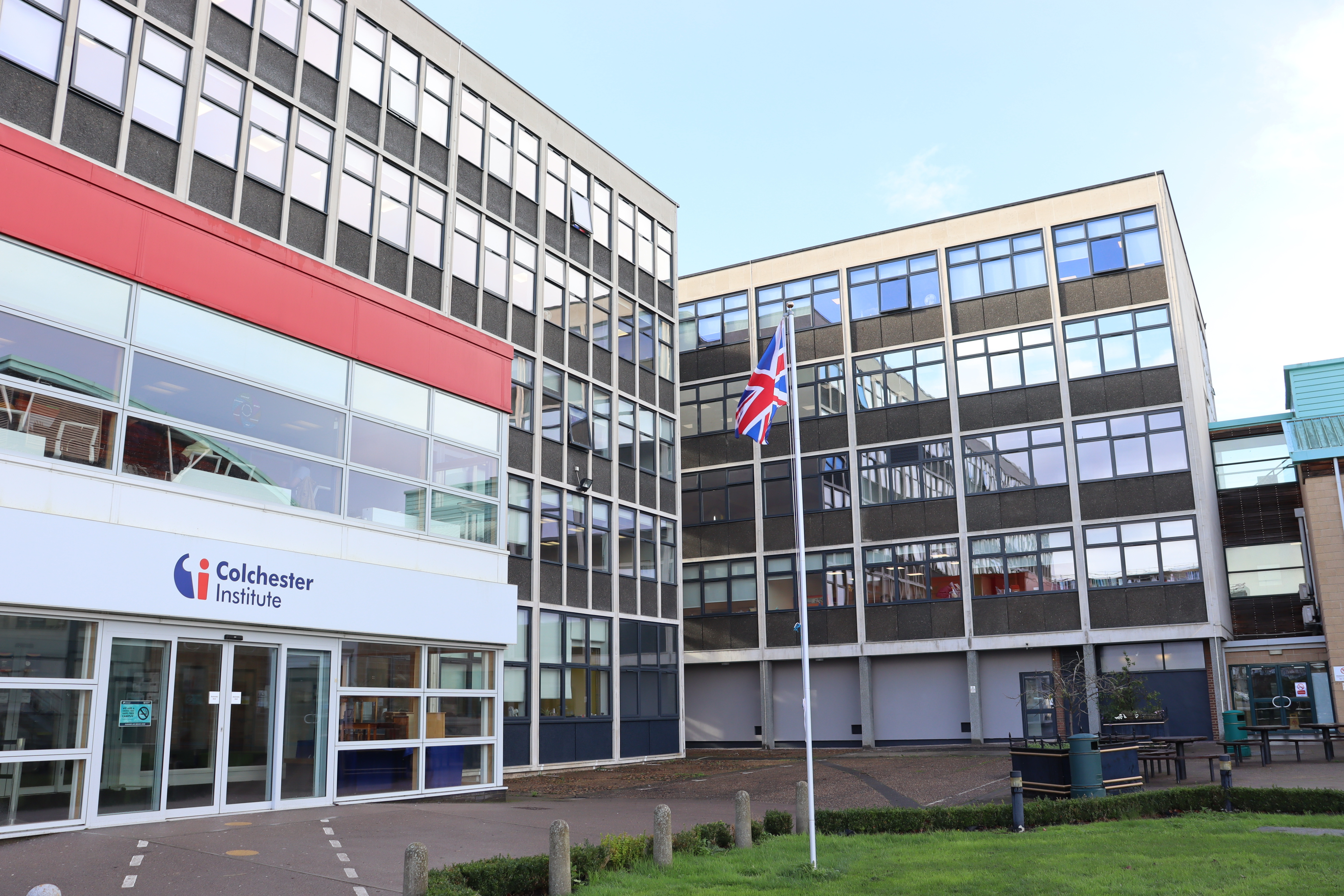 Case Study
At the heart of Colchester Institute's vision is empowerment. Alongside vocational and academic training, the college focuses on embedding core values within its students. In the aftermath of covid, they developed a strong commitment to not just accelerate their net zero journey but to inspire young people to lead the charge elsewhere.


What Colchester Institute Think
Alice and the Trident team have proved to be an extremely supportive college partner in driving forward with our carbon reduction and sustainability initiatives. Once we established our baseline information in 2020, they've helped us take this further and develop our Future Net Zero action plan. Alice has helped us chart progress against this plan which is to achieve an initial 50% reduction in carbon emissions by 2030.
Gary Horne, Deputy Chief Executive
The Challenges
Lead the way as an education centre in accelerating its transition to net zero
50% reduction in carbon emissions by 2030
Lower energy bill expenditure to free up funds to invest across the colleges
The Solutions
Utilisation of carbon reporting software to identify efficiency opportunities
Installation of 625 solar panels on main campuses in Braintree and Colchester
Implementing invoice validation and our Pulse software to manage the consumption
Delivering a transformational £5.1m decarbonisation scheme to replace ageing heating infrastructure and gas boilers with air source heat pumps
Invested in an electric vehicle charging station and new IT technologies to lower operating costs
Developed a carbon literacy programme for all students
The Benefits
Reduce carbon emissions by 15% by 2023, awarded Bronze Future Net Zero standard
Solar panels will contribute towards 26% of energy used on the Braintree site
Progress towards ensuring energy security over the longer term
Won the Environmental Awareness award at the Essex Countywide Business Awards
Colchester Institute has always had an eye on the future, helping nurture the talent of tomorrow with an impressive alumnus that includes 2022 Eurovision runner-up Sam Ryder, artist Grayson Perry, vocal coach and choral director Mark DeLisser and award-winning composer of film, television and video game music Richard Jacques. When COVID-19 transformed the education landscape in 2020, it began a period of re-evaluation that resulted in setting out an ambitious ten-point plan to maximise the impact of its centres between 2021-24.
Alongside enriching students and supporting the local economy, Mr Horne states "the aim of these commitments was to fulfil our social and environmental responsibility". The college recognised its role as an influencer of young people underlined its purpose as an agent of change. This intent was then strengthened through a pledge to reduce all carbon emissions in half by 2030.
The college began its post-pandemic net zero journey in August 2020 when working towards the SECR regulations, installing carbon accounting software to gain full visibility over their emissions. By 2023 they'd managed to scale emissions down by 15%, earning the Bronze Future Net Zero standard. The college has also recently installed solar panels on their Braintree campus which will generate 109,180 kWh of electricity and save 47 tonnes of carbon every year. This is the equivalent of 26% of the energy used on-site, making a significant contribution towards reducing their total emissions.
Colchester Institute's excellent efforts to lower carbon consumption have also been matched by several procurement services to lower the price they spend on energy. They started utilising our reporting platform Pulse in July 2021, before extending its use to a further suite of services in October 2022. These included risk management to strengthen their energy security, invoice validation to avoid overcharging and a framework to maximize their negotiating power with suppliers.
In October 2023 Colchester Institute were rewarded for its efforts by winning the Environmental Awareness award at the Essex Countywide Business Awards. It also delivered on its purpose of driving awareness among its students by developing and delivering a carbon literacy programme for all its students.
Contact Us
Talk to one of our consultants now!
We are specialists in all types of commercial energy. Speak to us today to see how our unique 360° service can benefit your business and individual needs reducing energy costs and optimise energy efficiency.