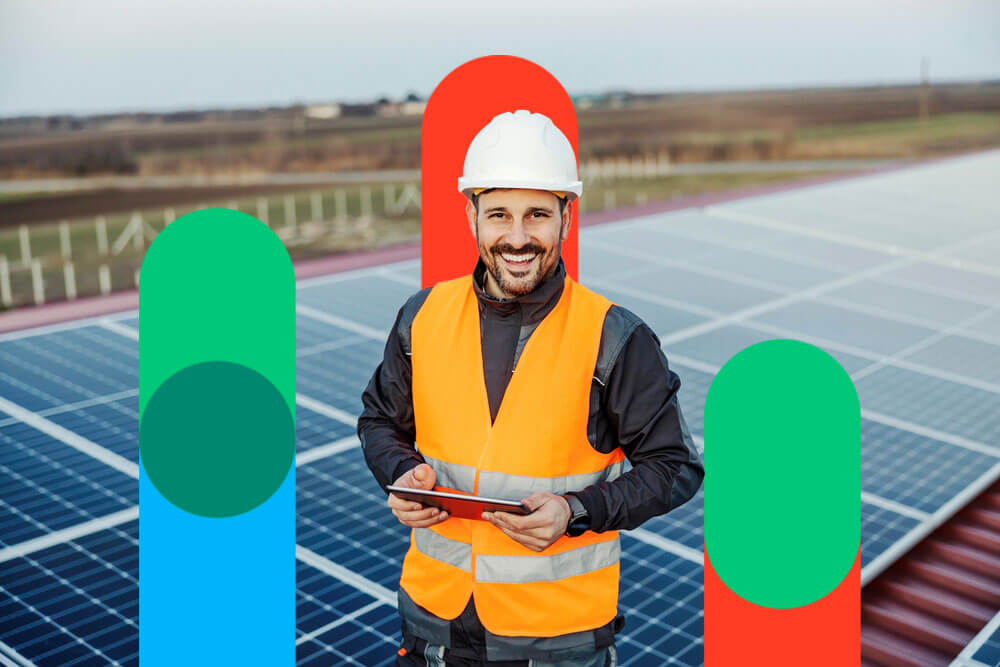 Carbon reporting software
Get closer to net zero
Only 10% of companies report their greenhouse gases (GHG) properly. This is down to inaccurate carbon accounting and to ultimately lower your carbon footprint, you first need to accurately measure it.
Our carbon accounting and reporting software, Pulse Net Zero, gives you complete visibility over your Scope 1, 2 and 3 emissions. It empowers your organisation to turn intent into action and significantly reduce the carbon you emit.
It also seamlessly integrates with our energy management platform, Pulse. There you can monitor your energy usage, access up-to-date market trends and maximise the performance of your generation assets.
Organisations who trust us with their carbon reporting
ORGANISATIONS WHO TRUST US WITH THEIR CARBON REPORTING
Organisations who trust us with their carbon reporting
Complete carbon reporting
Fully compliant
Develop robust carbon reporting data in line with the GHG protocol and Race to Zero. Use one data set to deliver compliance for ESOS, SECR, CCA and more.
A full Scope 3 mapping tool
A complete way to log and quantify both upstream and downstream Scope 3 emissions in your supply chain.
Recognition of reduction
Gold, Silver and Bronze awards recognise when your organisation has delivered excellence on the way to net zero.
Save time
Alleviate your administrative burden by automating your input processes, enabling you to stop wasting time on endless data entry.
Eliminate mistakes
A vast library of constantly updated emissions factors delivers precise real-time data, preventing inaccurate insights.
Track progress
Follow your performance against baselines driven by science-based targets, with regular reporting to share with your stakeholders.
A modular solution
Fully integrated with our energy management tool Pulse so you can manage your energy and carbon reporting on one platform.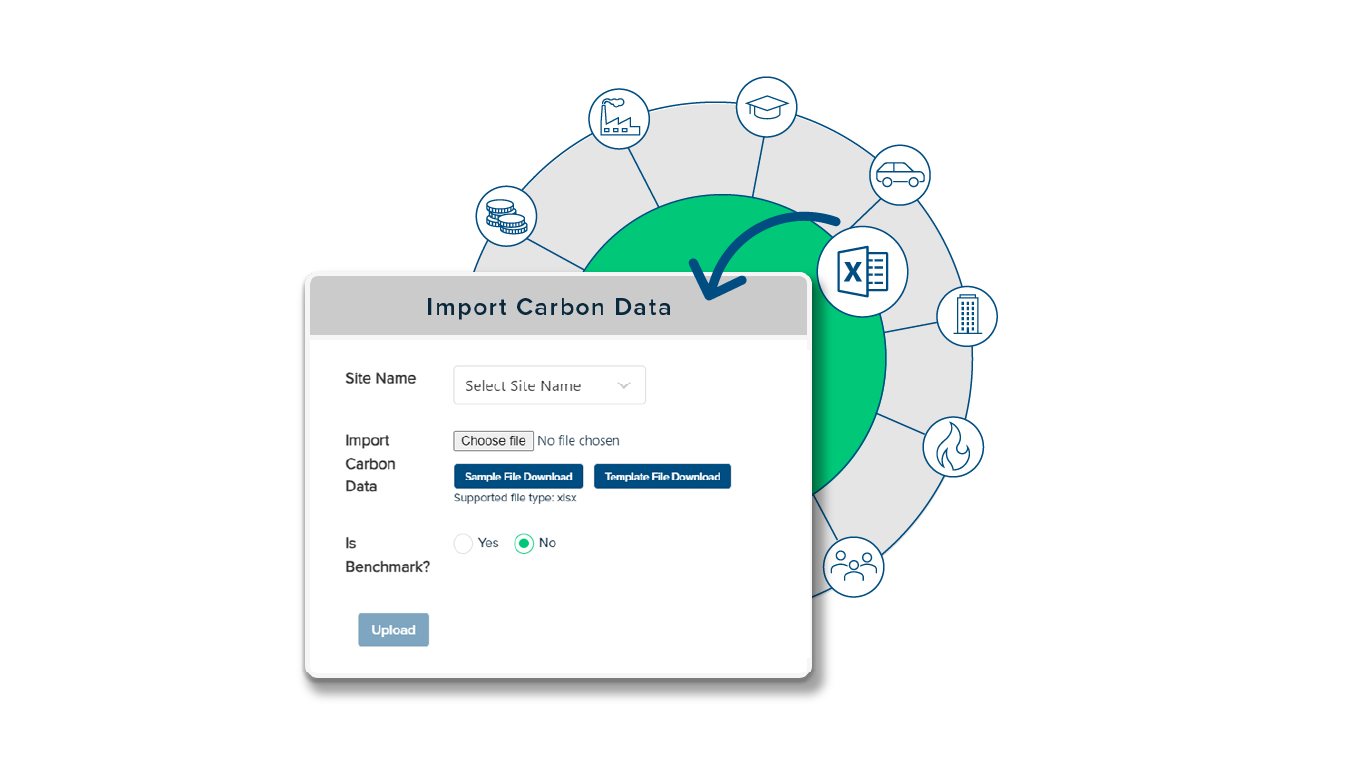 Import
With multiple upload options, there will be a process that suits you to import your data. Pulse Net Zero can rapidly upload multi-metric data, making it adaptable to your needs.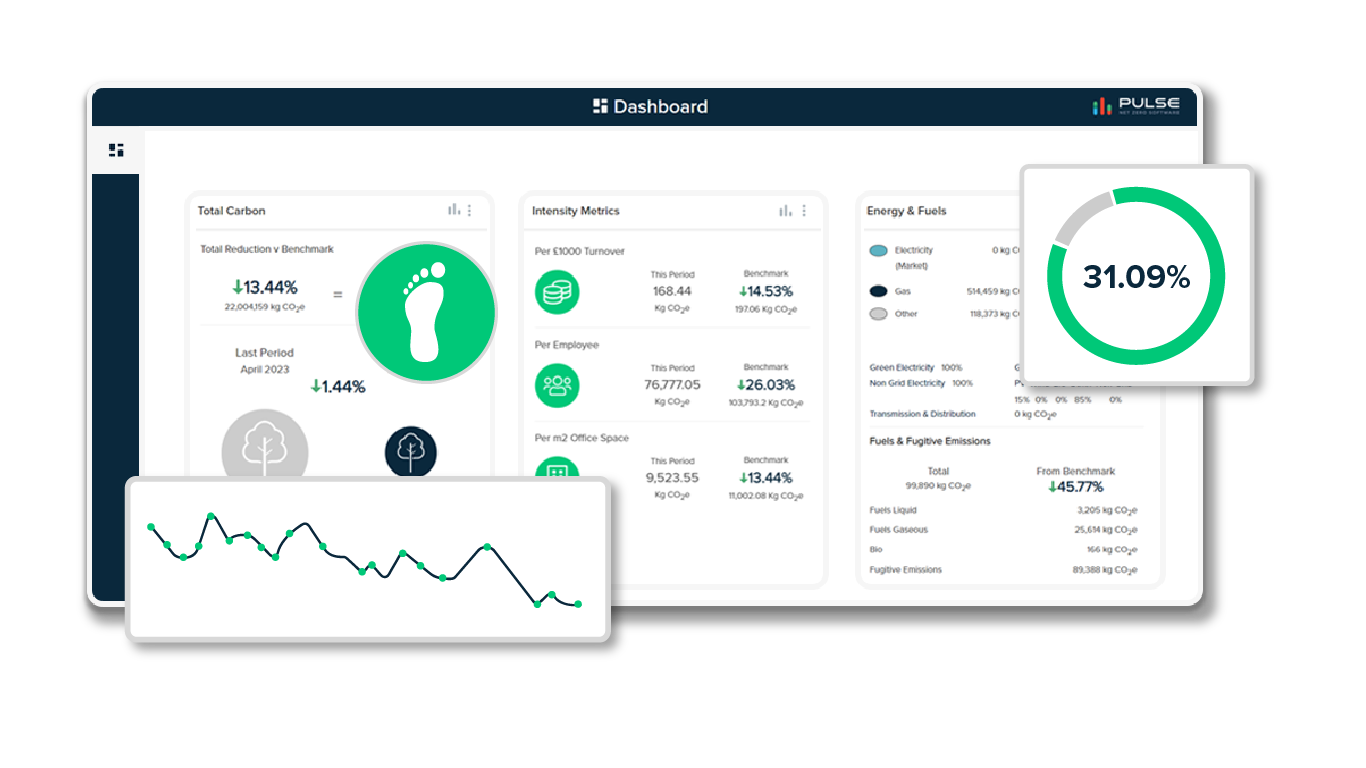 Calculate
Once your data is within the system it's transformed into an accurate record of your emissions. The Pulse Net Zero data engine utilises an exhaustive data library of emissions factors that are frequently updated, ensuring your carbon footprint is accurate across your Scope 1,2 and 3 emissions. You'll gain complete carbon clarity through full visibility of your footprint.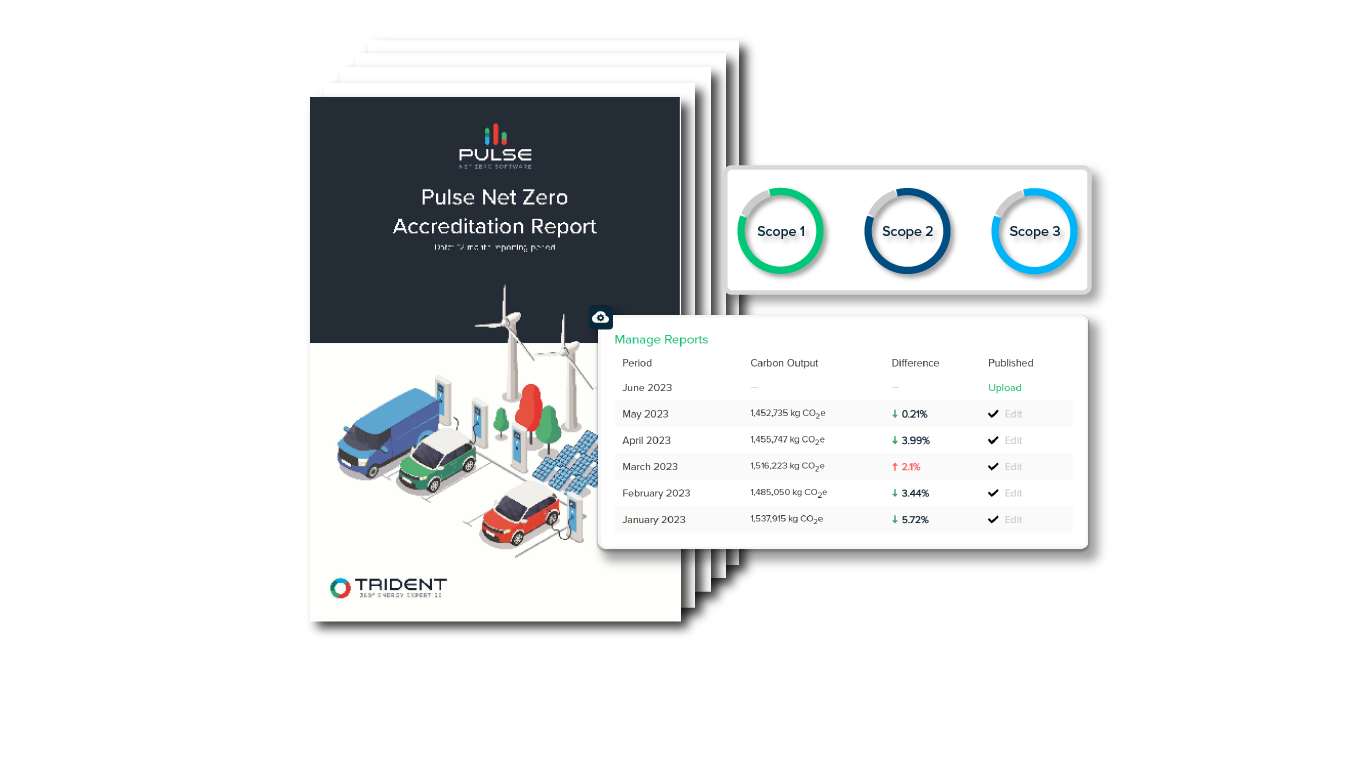 Report
Robust reporting allows you to fulfil compliance obligations while keeping your stakeholders updated on your progress. You can customise categories and intensity metrics to align them directly to your business goals, empowering you to deliver long-term budgets and forecasts.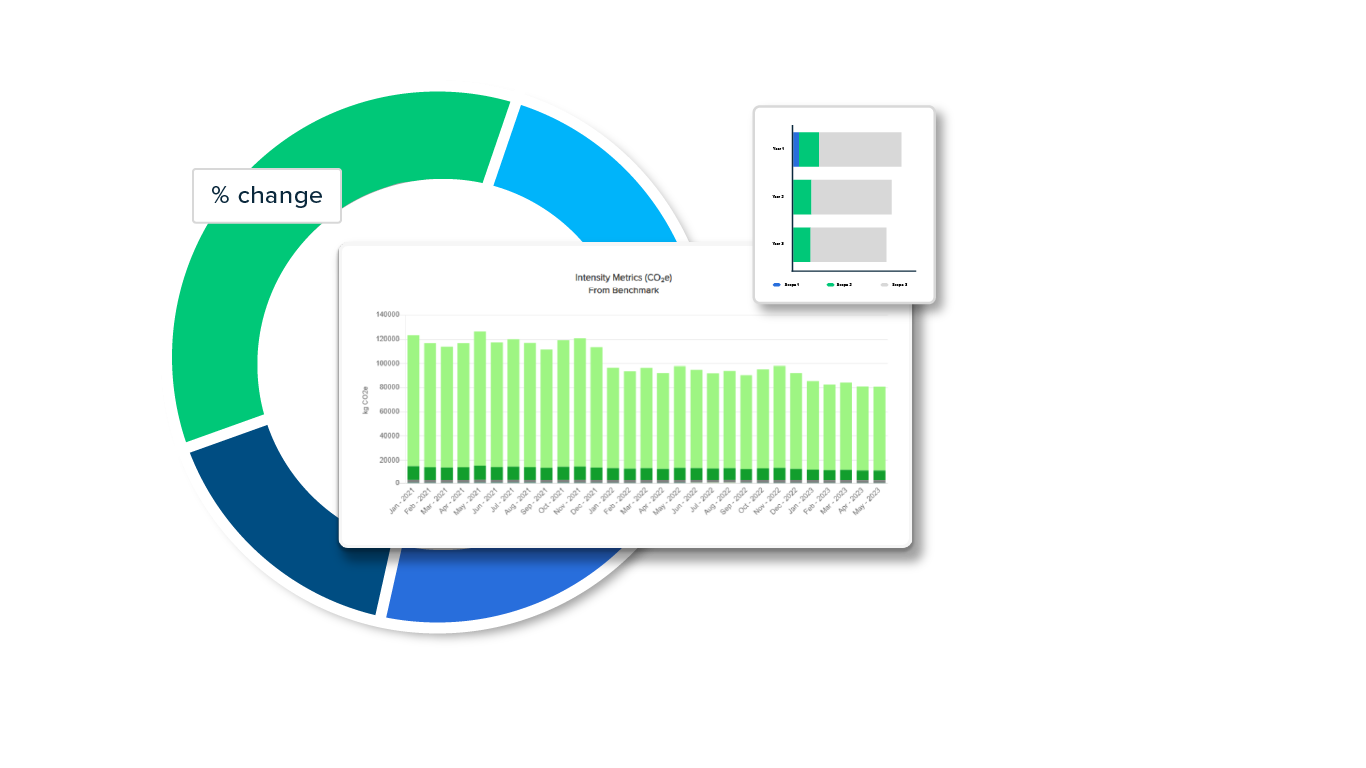 Analyse
Pulse Net Zero's analytics suite delivers actionable insights that power your business' roadmap to net zero. You can flag emission hotspots, identify efficiency opportunities and track the financial benefits of reducing carbon, signposting the action you need to take to lower your emissions.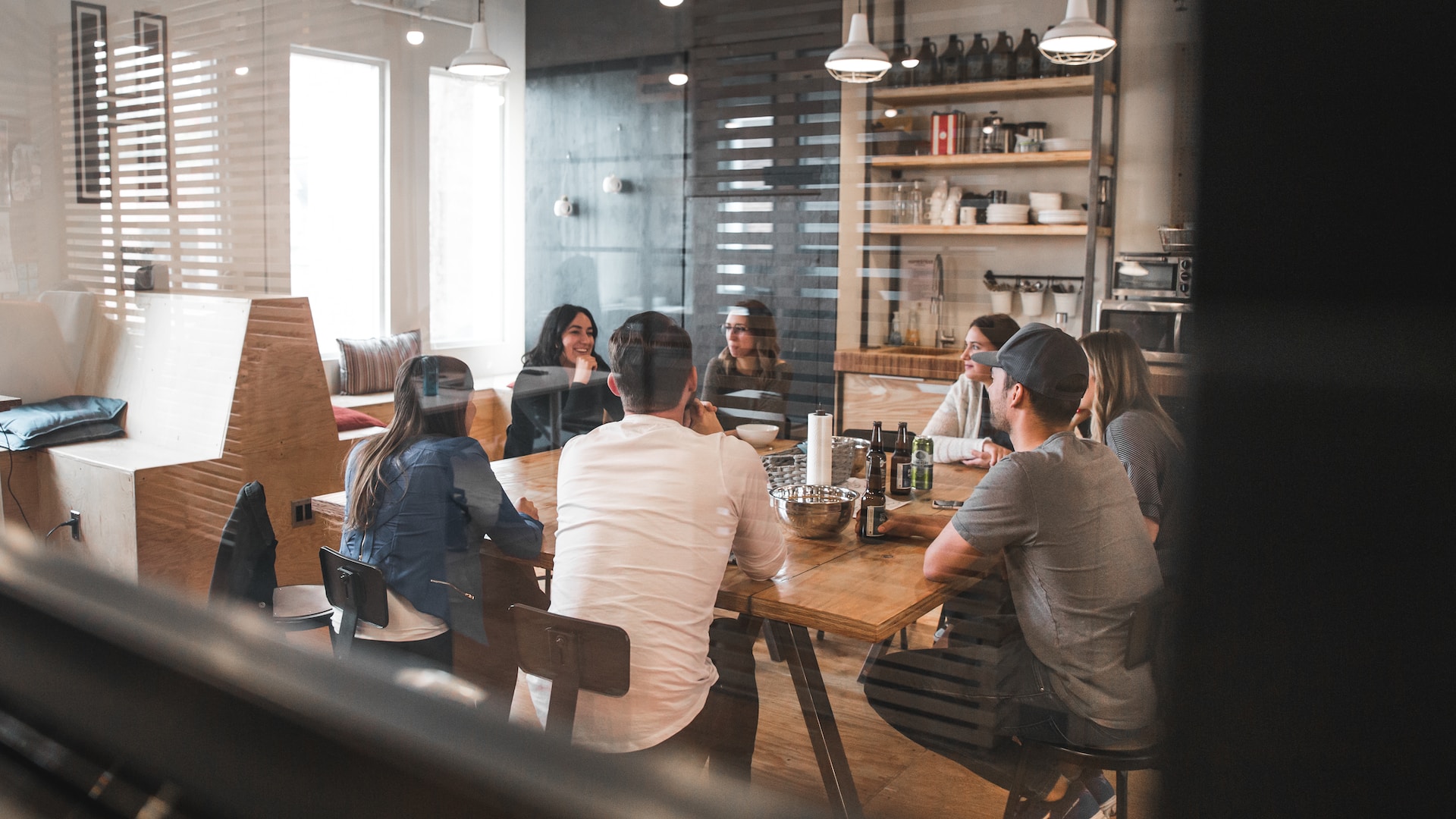 Scope 3 workshops
Unsure where to start with your Scope 3 emissions?
Minimising the environmental impact you directly cause is complex enough. Gaining the required transparency for the emissions across your full value chain is even more daunting. This makes Scope 3 emissions the most difficult focus of your net zero journey and the hardest to map with carbon reporting software. As they account for 70% of the average corporate value chain's total emissions, they are also the most important.
Our workshops coach your team to understand your Scope 3 emissions and deliver the strategies for you to tackle them head-on. They'll develop the skills to understand, identify and reduce them and monitor through effective carbon accounting while offering your customers the same reassurance to do the same.
Our carbon reduction case studies
Accelerate your net zero journey - book your demo today
Ready to take your carbon reporting to the next level? Please choose a suitable date and time slot and we'll demonstrate how Pulse Net Zero can transform your business' sustainable goals.