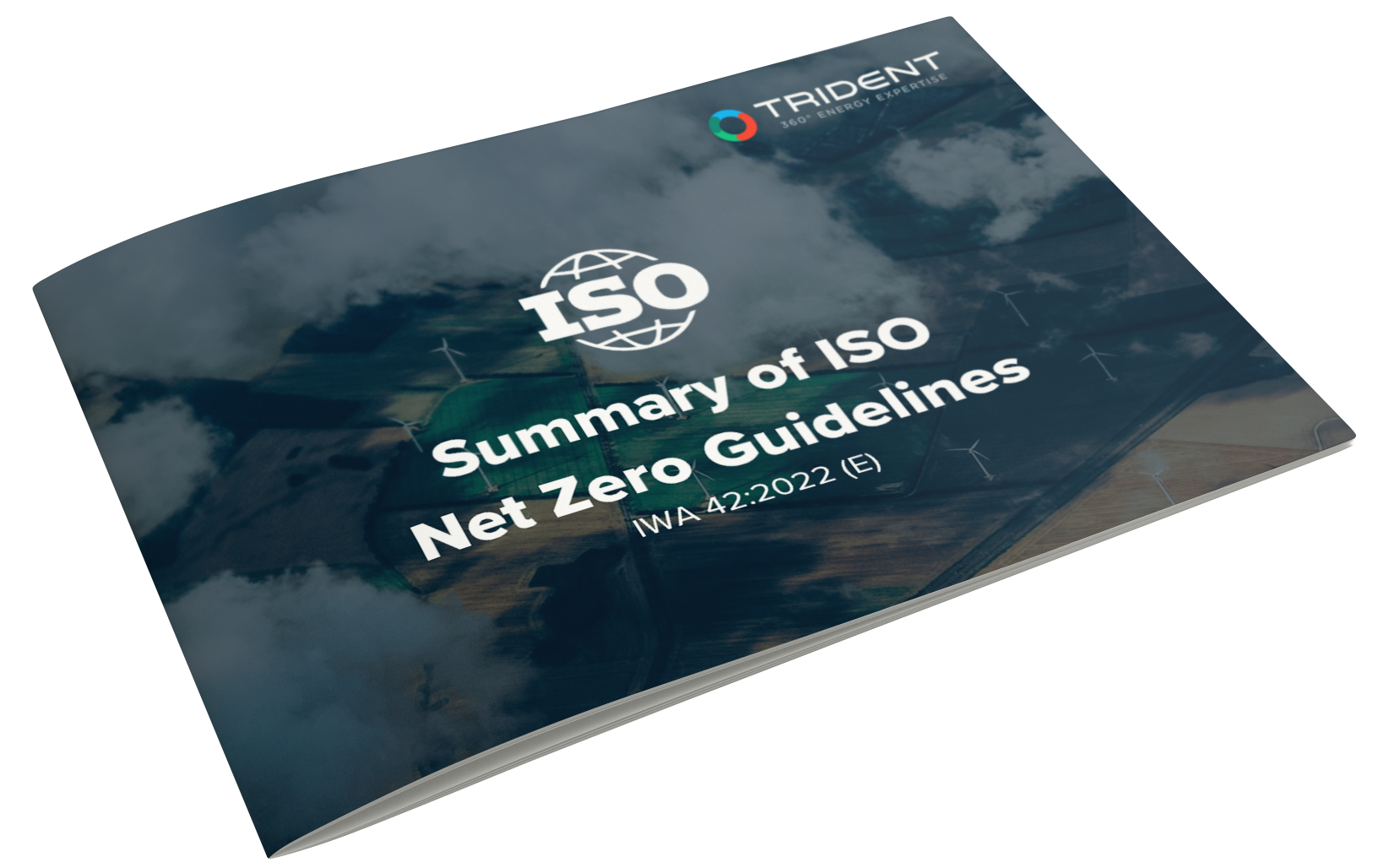 Overwhelmed by the ISO guidelines? We've broken them down into what your business needs to know.
ISO published a 'Net Zero Guidelines' paper during COP27, detailing the content of the new ISO Standard (IWA 42:2022(E)). The paper's goal is to assist organisations with making their claims to Net Zero more credible.
The new ISO standard provides principles and recommendations to enable a common, global approach to achieving net zero greenhouse gas emissions. By delivering guidance, organisations can effectively contribute to limiting warming to 1.5 °C by achieving net zero no later than 2050.
Our summary of the ISO Net Zero Guidelines
For more information, please fill out the form below to download our summary of the Net Zero Guidelines produced by ISO.