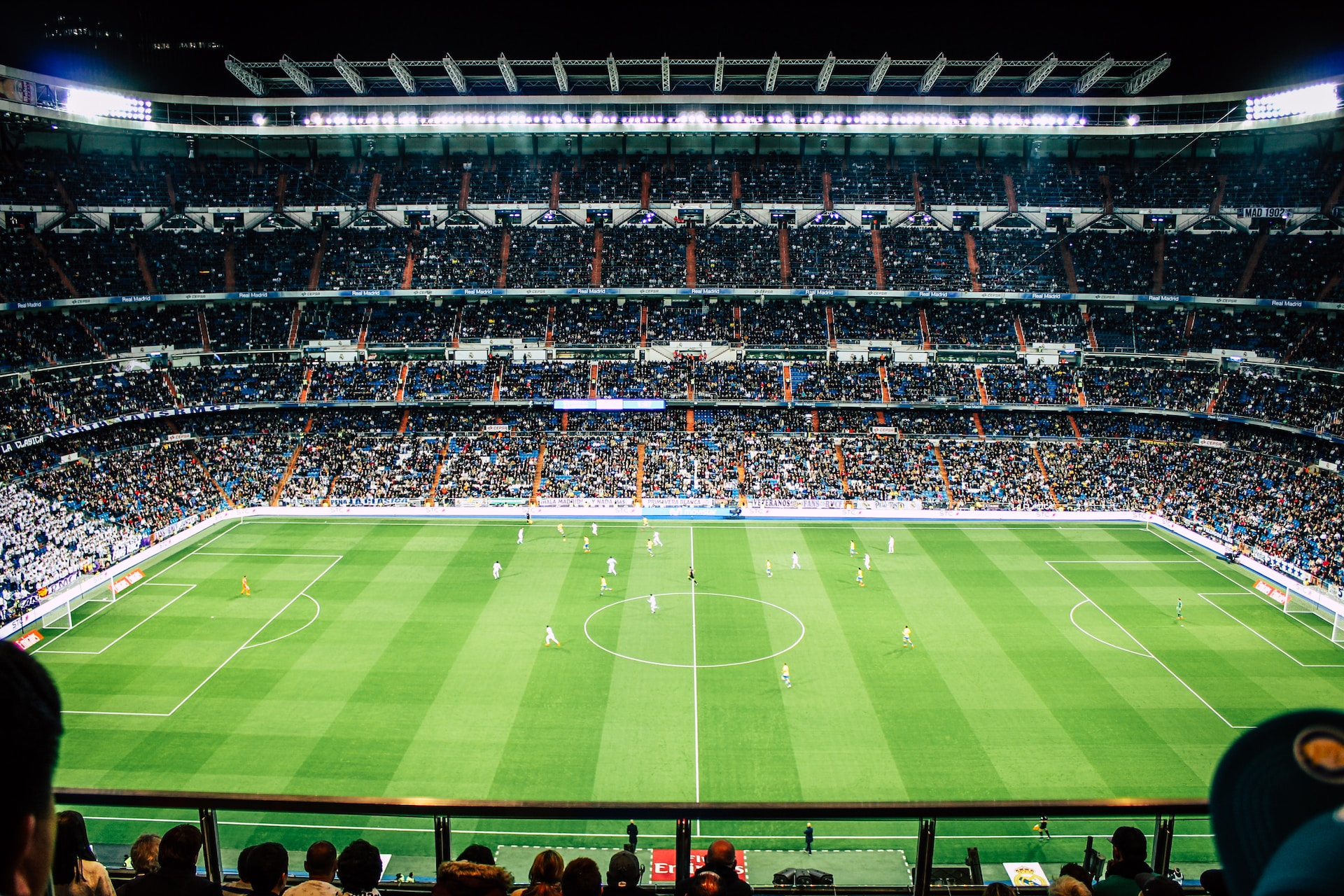 Case Study
Event Insights
Immunity to energy price spikes doesn't exist, even at the upper echelons of the UK's top sporting clubs. This iconic institution, a customer of ours for over a decade, wanted to tackle rising costs and meet ambitious ESG targets by reducing its energy and carbon consumption. This demanded better analysis of how they were using energy to make the impact they craved.

What made it more difficult to pinpoint was that their stadium isn't just utilised for their sporting fixtures, also hosting music concerts and exhibitions, alongside other sports. This meant a large range of variables contributing to their consumption. How could they get the visibility of their usage needed to improve their efficiency?
The Challenge
Combat rising energy costs and understand the behavioural patterns behind excessive usage
Gain significant visibility of multiple hotspots to improve energy efficiency and reduce carbon footprint
Interpreting the relationship between different event types and the energy used
Reduce carbon output to meet UK government's legal requirement to be net zero by 2050
The Solution
Trident's Event Insights enabled our analysts to scrutinise 24 months of energy usage against their historic events calendar
The data analysed showed significant cost variance influenced by multiple factors, including event type, outside temperature, start time, attendance figures and more
The analysis was also adapted for their training facilities to show company-wide patterns, helping to uncover behavioural concerns with plant equipment
The Benefits
£493,000 of potential annual savings
Identified immediate efficiency saving opportunities equating to 9% of consumption, with 20% achievable through longer-term work and investment
Developed clear insight into the variance in energy usage per event. This was up to 65% per event, an extraordinary £6,500
Further analysis detailed significant base load reduction
Reduced carbon output by 362 tonnes (9%)
Ground-breaking granular consumption data
As a result of the prolonged cost increases in energy prices, and ongoing net zero commitments, our client was keen to identify any energy-saving opportunities to reduce energy consumption across their portfolio.
Our Event Insight function assessed 24 months of half-hourly data for multiple gas and electricity meters on site. We factored in the date and time of each event, the event type (including competition details for fixtures), attendance and much more, processing everything through our data analytic software Pulse.
The results demonstrated an average 111% uplift in daily energy consumption when an event occurred, but there was no standardised effect. The fluctuations between the highest and lowest consumption were a huge 65%, translating to an extra £6,500 in costs. There was also a significant variance between the maximum and minimum daily consumption seen between days - and this variance could cost up to £8,000.
Pinpointing the issues was merely the beginning, as through several site visits and equipment operational analysis we enabled the venue to identify multiple energy efficiency opportunities. This went some way towards mitigating the excessive usage, including:
BMS Control improvements

Motor control strategy

Event plant timing strategy

HVAC Optimisation

Behavioural change
Most importantly nothing suggested would detract from the customer experience expected by every visitor. In fact, greater control would lead to fewer complaints and lower energy bills!
In total the suggested changes resulted in predicted annual savings of £493k at an estimated capital cost of £429k. The benefit extended beyond the balance sheet to support meeting their net zero targets, reducing their carbon output by 362 tonnes of CO2e, the equivalent of the annual CO2 removal of 18,000 trees or driving a VW up for over 2 million miles.
Contact Us
Talk to one of our consultants now!
We are specialists in all types of commercial energy. Speak to us today to see how our unique 360° service can benefit your business and individual needs reducing energy costs and optimise energy efficiency.