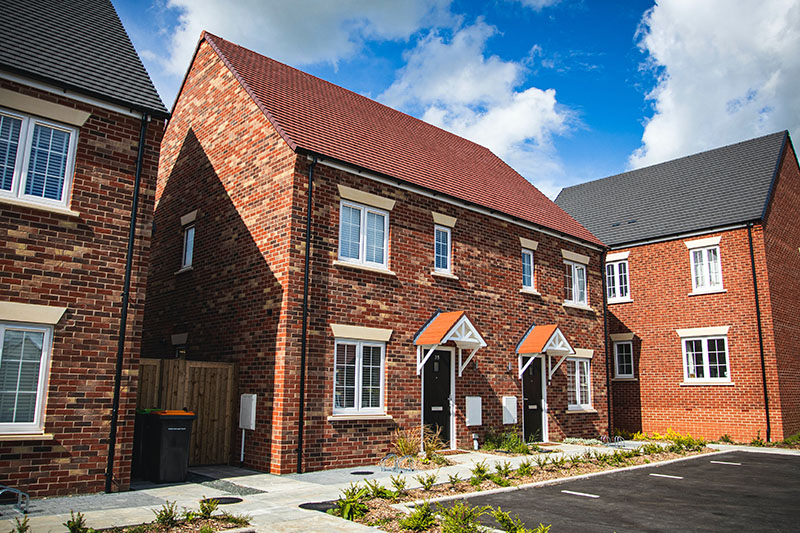 Case Study
Abri
Organisations across the UK face challenges to formulate and deliver a successful carbon reporting strategy. Trident's research has identified many organisations are struggling to accurately capture and calculate their Scope 3 emissions and require expert support from carbon specialists like Trident. With every business at a different starting point on their Net Zero journey, bespoke levels of support tailored to the organisation's needs are best suited to help them achieve their objectives.

Trident understands the pressures and demands organisations are under to report and reduce carbon. The 2050 date may seem far away, however, legislative changes are happening more frequently applying pressure to ensure organisations move down the Net Zero path more efficiently.
Working with Trident has been invaluable when navigating the complexities of carbon accounting. They have facilitated thought-provoking workshops which have enabled us to clearly define our carbon reduction pathway, and have supported and guided us to do this in a science based, methodical and co-ordinated way. Trident has been true partners throughout the process making this a genuinely collaborative experience, tailored to the requirements and aspirations of Abri.
Interim Executive Director of Assets and Sustainability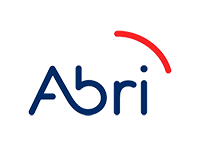 The Challenge
Formulate and deliver a successful carbon reporting strategy
Accurate Scope 3 emissions reporting
The Solution
Series of workshops reviewing the Scope 3 categories
Formulated a calculation methodology and process
Provided a carbon management dashboard that pulls energy, transport and financial data into one, easy-to-access place
The Benefits
Clear visualisation of carbon emissions
Identified areas for future action
Efficient reporting methodology
Enabled wider focus on ESG objectives
Tackling Scope 3 emissions
Abri was already capturing their Scope 1 and 2 emissions, and some Scope 3 emissions, as part of their SECR (Streamlined Energy & Carbon Reporting) requirements. Building on this already substantial data was required to develop a much more robust carbon reporting strategy to accelerate its net zero and Environmental, Social and Governance (ESG) ambitions.
Abri's challenges with carbon reporting were no different to many organisations, albeit, with some areas adding layers of complexity. The Scope 3 items that were particularly challenging were:
Purchased goods and services
Capital goods (new build houses)
Waste
Commuting
Downstream leased assets
Trident facilitated a series of workshops with the relevant stakeholders at Abri, providing a gap analysis of each of the 15 GHG Protocol Scope 3 categories. We reviewed each definition and minimum boundary, determining and prioritising a list of Scope 3 categories that Abri chose to report on moving forward. This list was created using quantitative analysis, based on:
Relevancy
Impact
Accessibility of data
Trident agreed on a calculation methodology and process to capture the data with Abri, which included timescales and milestones. As the level of knowledge and resource within organisations vary, it is important to provide a bespoke level of support. In some cases, clients can do many of the calculations in the data collection and reporting process. With Abri, Trident assisted with the calculation methodology and with some of the calculations. A hybrid level of support has been agreed upon with both Abri and Trident, providing calculations based on the methodology advised in the Greenhouse Gas Protocol Technical Guidance.
Trident reviewed the 182-page document and provided simple analysis and summary explanations to assist in the reporting and calculation process. Trident has offered support in capturing some of the data required for the calculations, which come from various sources including gas, electricity and water invoices.
After capturing the data and applying the calculations, the data was uploaded into a sophisticated carbon reporting dashboard that provides details and analysis of Abri's carbon emissions. This has helped Abri to visualise its carbon emissions and identify the main areas to focus future action to deliver on its carbon reduction plan.
This process has created efficiencies with reporting and enabled Abri to focus on wider ESG objectives.
Contact Us
Talk to one of our consultants now!
We are specialists in all types of commercial energy. Speak to us today to see how our unique 360° service can benefit your business and individual needs reducing energy costs and optimise energy efficiency.