Contact Us
Speak to a consultant today!
Book a meeting below to understand how Trident can assist you with managing your ESOS data.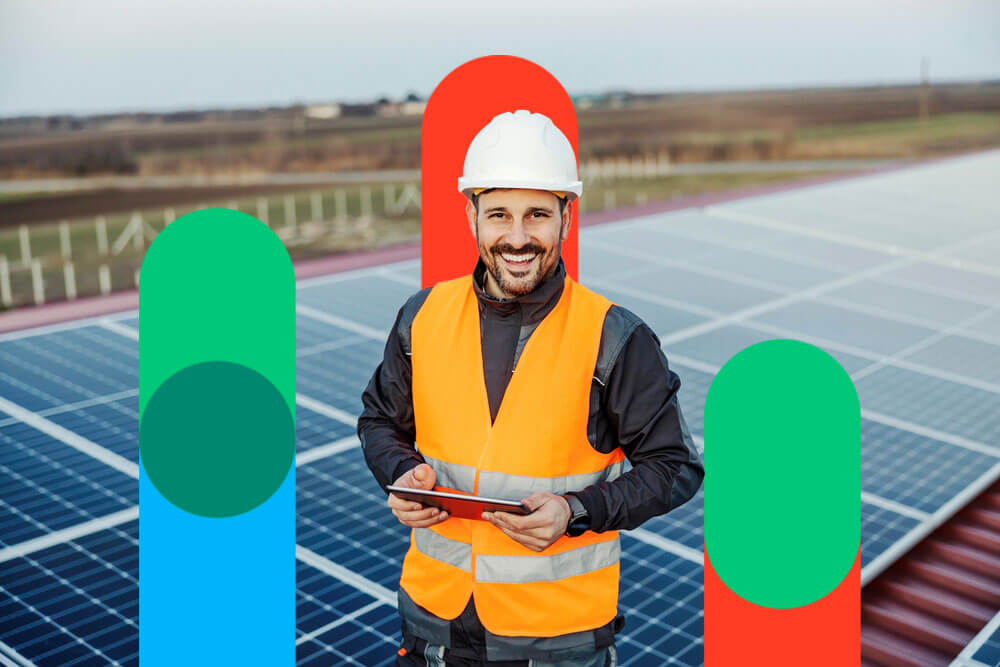 Expert guidance for UK organizations
ESOS is a mandatory scheme for organizations in the UK that meet the qualification criteria. Take advantage of our expert guidance and ensure your organization meets all the requirements. Download our guide now and stay ahead of the compliance deadline. Trident Utilities is here to support you every step of the way.
In-house expertise
We were among the first UK-based consultants to offer ESOS compliant Lead Assessors, helping organisations to meet requirements as early as possible.
Guaranteed success rates
The Environment Agency found a shocking 63% of Phase 2 evidence packs were only partially compliant, requiring corrective action. We are proud that 100% of our customers achieved compliance.
Beyond compliance
ESOS is more than a box-ticking exercise. We can help you implement sustainable solutions that reduce energy costs and optimise energy efficiency.
Start saving early
Taking action now means you can identify energy-saving opportunities early. With energy prices at record highs this makes good commercial sense as well as being good for our environment!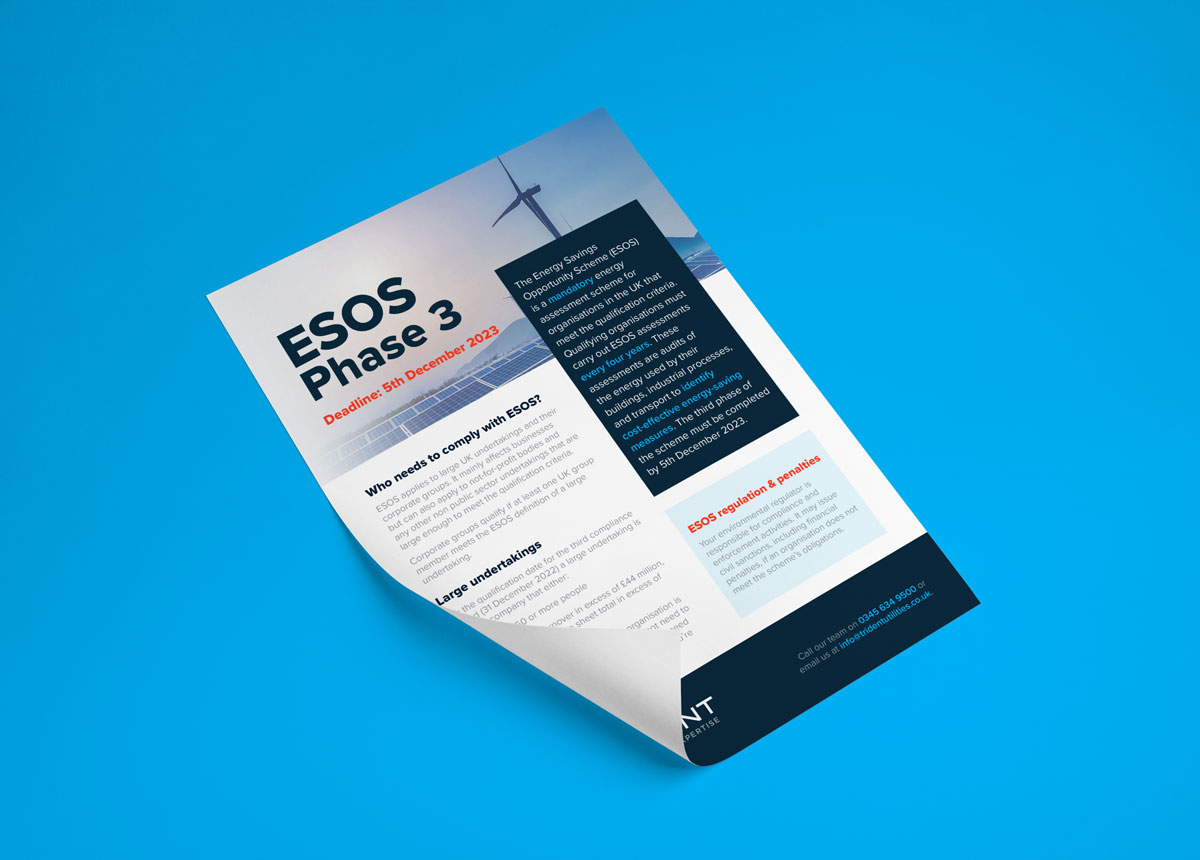 Everything You Need to Know in One Place
Download our comprehensive guide to gain access to all the information you need about ESOS. From understanding the scheme's eligibility criteria to conducting energy audits and implementing energy-efficient measures, our guide covers it all. With Trident Utilities, you have a trusted partner in optimizing your energy usage and achieving long-term sustainability. Start your journey towards energy efficiency today.
Contact Us
Ready to start ESOS? Book a meeting with one of our experts to take your next steps.
Please choose a suitable date and time slot below and we look forward to speaking with you soon.