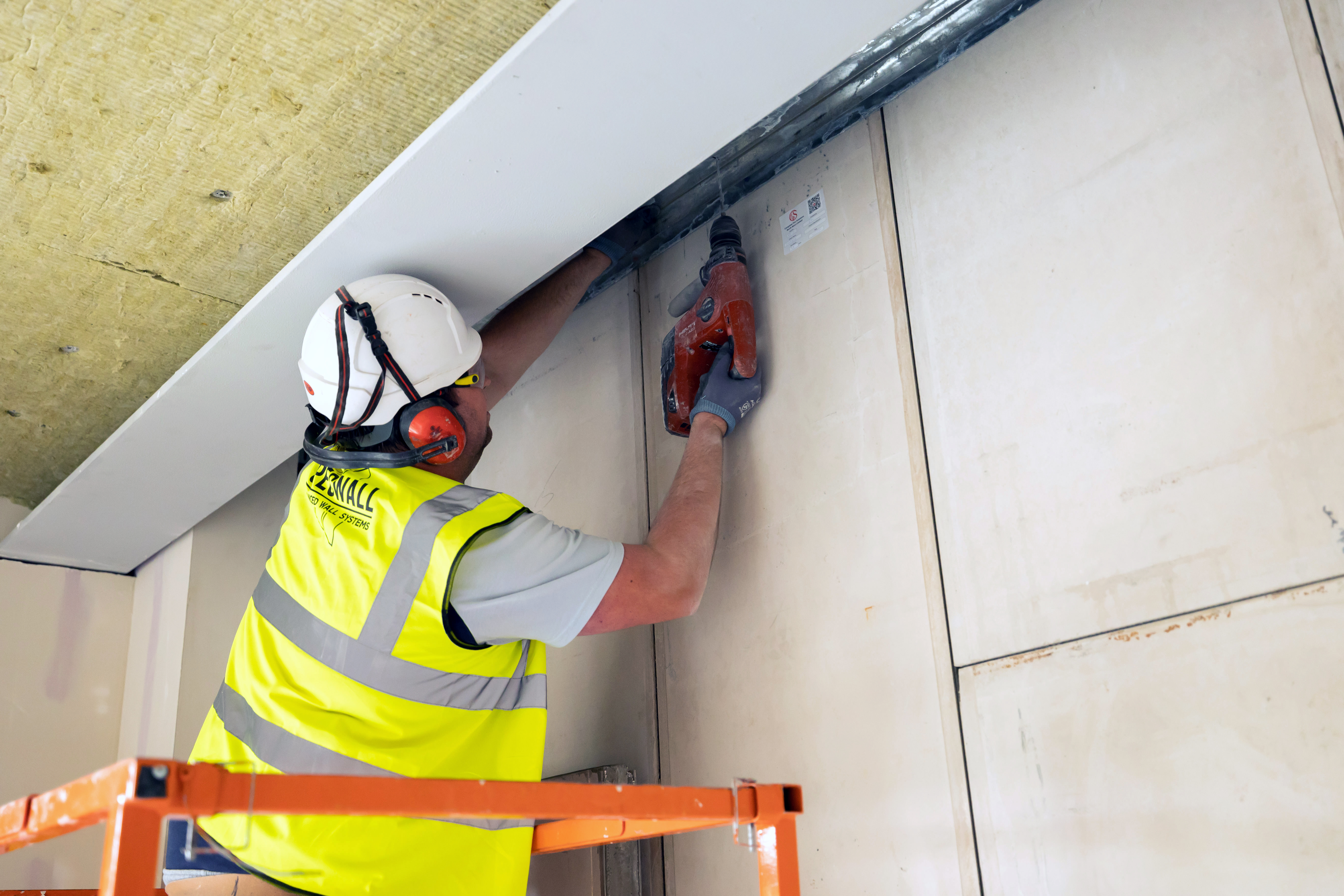 Case Study
Specwall
As the race to reach net zero by 2050 hots up, more businesses need to deliver a complete analysis of the carbon consumed during a product's full lifecycle. This is particularly relevant in the construction industry, where ESG commitments and net zero pathways based on Scope 1, 2 and 3 emissions have no margin for error.
Specwall's revolutionary upgrade on traditional blockwork, SFS and plasterboard systems offered considerably improved energy efficiency for buildings using them. This clear USP wouldn't, however, carry the same weight if the entire environmental impact of the product wasn't accurately mapped and independently verified. This is where our Environmental Product Declaration (EPD) certification stepped in.
"Trident's assistance was invaluable as we developed our first EPD. They helped us navigate the unfamiliar and develop a complete picture of our environmental impact. Our appointed contact Chris Wilson also assisted us in the use of the EPD when issued, providing advice and guidance on how to provide valuable comparisons with other products on the market by using industry recognised partners."
Martin Pickering (Project Director)
The Challenge
Specwall's Advanced Walling Systems required independent verification of the full environmental impact of their products, across the full lifecycle and including Scope 1, 2 and 3 emissions
Compiling complete data for all materials used by the walling systems
The Solution
We created an EPD based on inventory data from Specwall, analysing the embodied carbon across the life cycle stages; manufacturing, construction, product use, end of life and benefits beyond the system boundary.
Trident engaged an EPD program operator, ensuring the data created was verified and independent to supply complete transparency for Specwall customers
Based on EN 15804, an EPD offered a complete standardised verification which translated internationally
The Benefits
Although internationally recognized, EPDs are yet to be universally adopted – giving Specwall a competitive advantage
The EPD's carbon clarity allowed the walling systems to support Specwall customers' sustainability targets and fulfil building certification including BREAAM and LEED
Demonstrating full visibility across the full lifecycle
A product that helps your building use less energy could be redundant if it's difficult to dispose of or has a detrimental impact on its environment during manufacture, construction and usage. To reassure customers and ensure that Specwall's walling systems offered complete carbon transparency, we delivered EPDs that proved a thorough analysis of their complete lifecycle carbon footprint.
Utilising inventory data from Specwall covering every component of the product, we calculated an accurate breakdown of the embodied carbon across the whole lifecycle of the product. The EPD certificate also delivered a granular analysis beyond the carbon impacts to identify the impact on water, air and soil.
While ahead of the curve compared to most sectors, the construction industry has yet to universally adopt EPDs. Specwall's foresight compounded the competitive advantage that their walling systems already delivered, further cementing their pioneering presence in the marketplace.
The EPDs deliver this standardised insight for five years, providing a clear identifier for medium term business marketing and planning. After five years Advanced data development and analysis will give an even more accurate insight.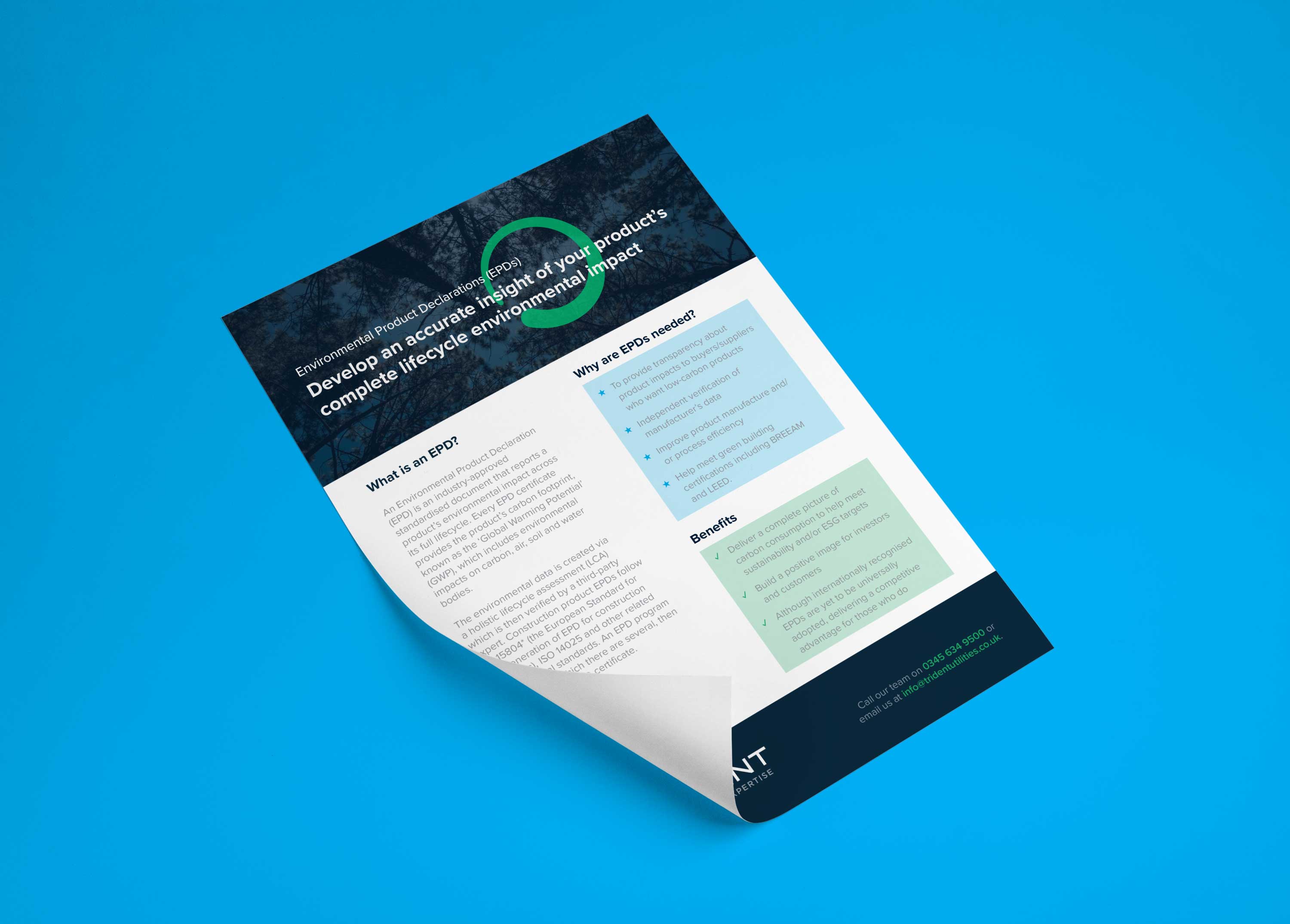 Download form
Our helpful guide to EPDs
For more information, please fill out the form below to download our helpful guide to Environmental Product Declarations (EPDs)